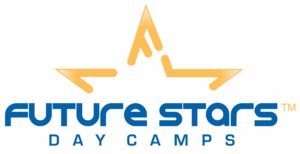 Future Stars Day Camp have been the leader in unforgettable summer camp experience since 1971.
Founded by Naismith Hall of Fame Coach, Cathy Rush, Future Stars core values stem from Cathy's experience as a coach, educator, mentor, and single mother of two.  These values are carried on today by Michael Rush and the dedicated Future Stars Team
Future Stars Camps offers a safe, professional, friendly environment, with engaged counselors, and cutting-edge facilities.  We take pride in knowing our campers are learning together in the safest possible care. Future Stars Camps welcomes the individual talents and interests of each camper and always looks forward to providing an environment that nurtures growth through individual initiative, group challenges, sportsmanship, and fun!
Future Stars Day Camps operate on some of the finest campuses in Pennsylvania and New Jersey.  Each campus offers air-conditioned facilities, swimming pools, playing fields, classrooms, and state of the art technology.  Future Stars is proud to partner with these elite institutions to provide a vital community service.